Our Services
Profile and Video Submissions
Guaranteed delivery when you submit your video and information to college coaches online for as low as $4.99 per school and KNOW when they view it!
1. Click Profile Views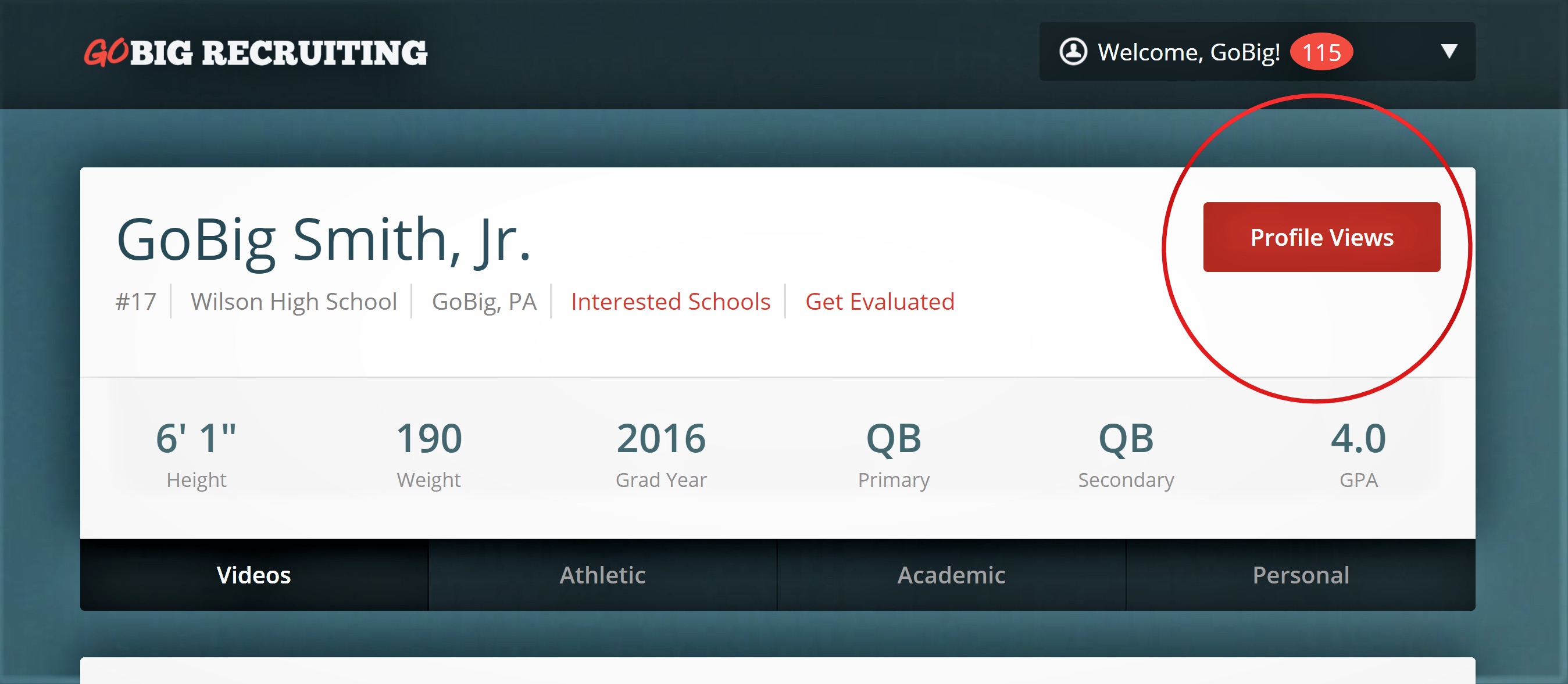 2. Click Add Schools or Get Started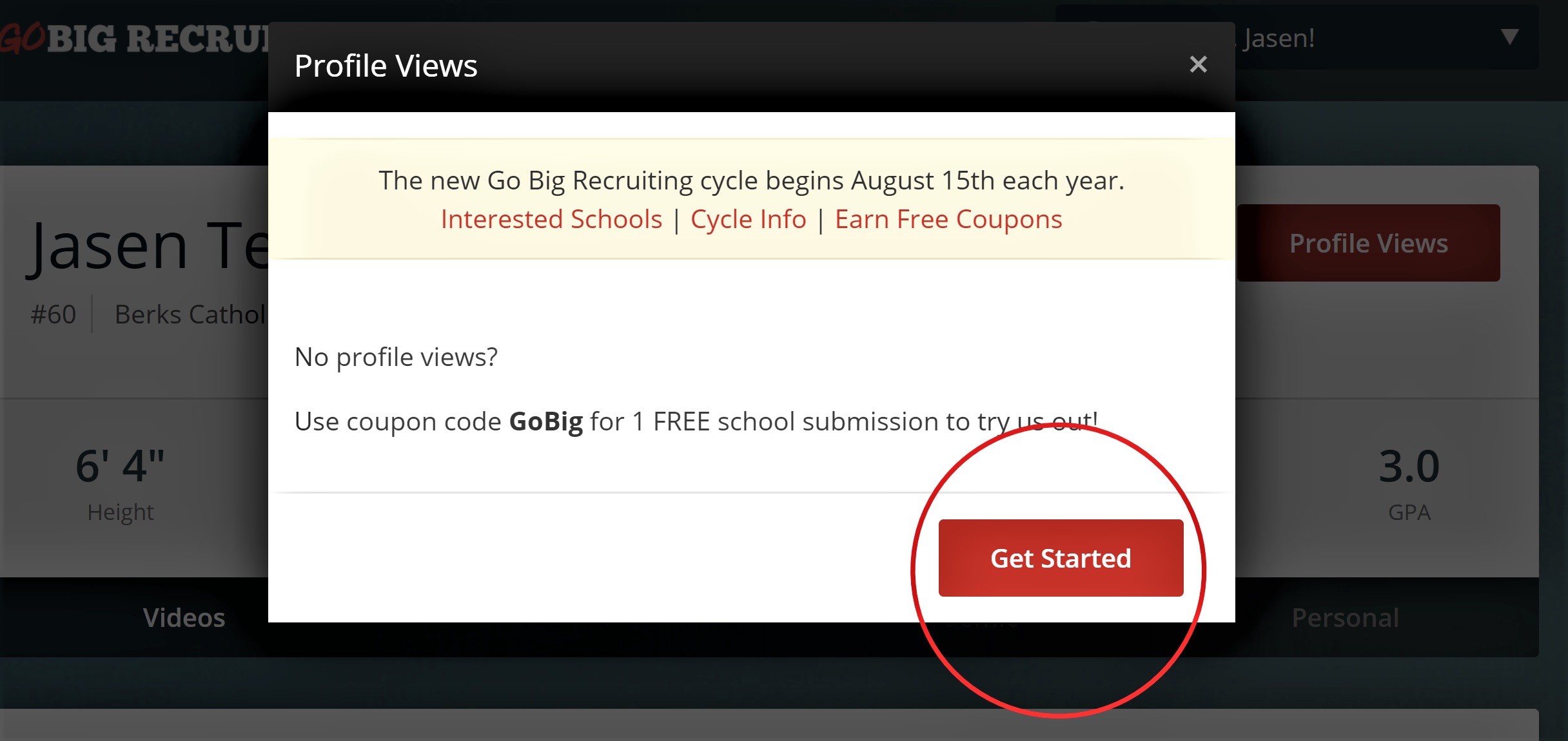 3. Locate your School using the division and/or conference filter
4. Select your Schools
5. Check Out
How college coaches see your profile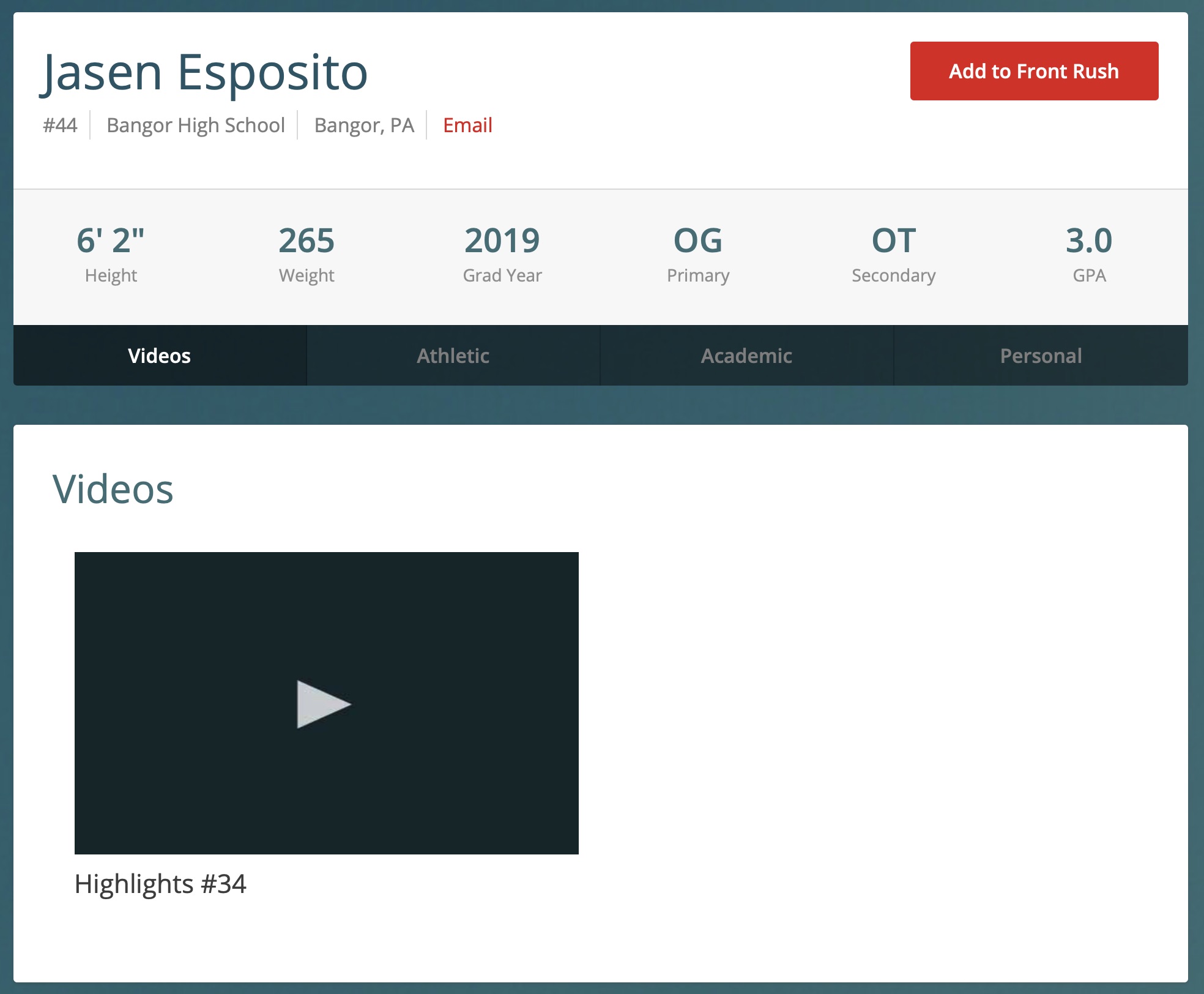 What college coaches see once you send it to them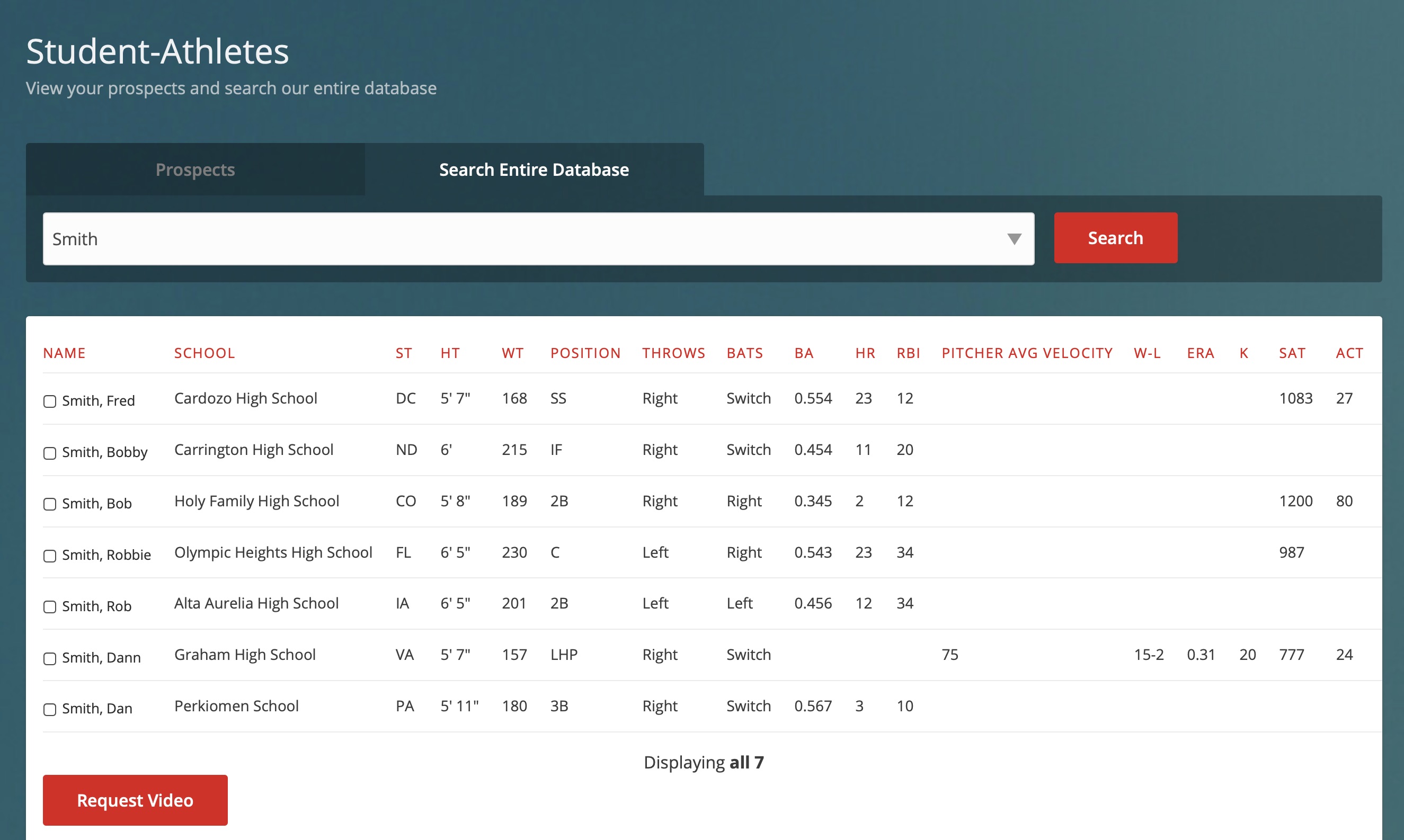 Know when college coaches view your profile!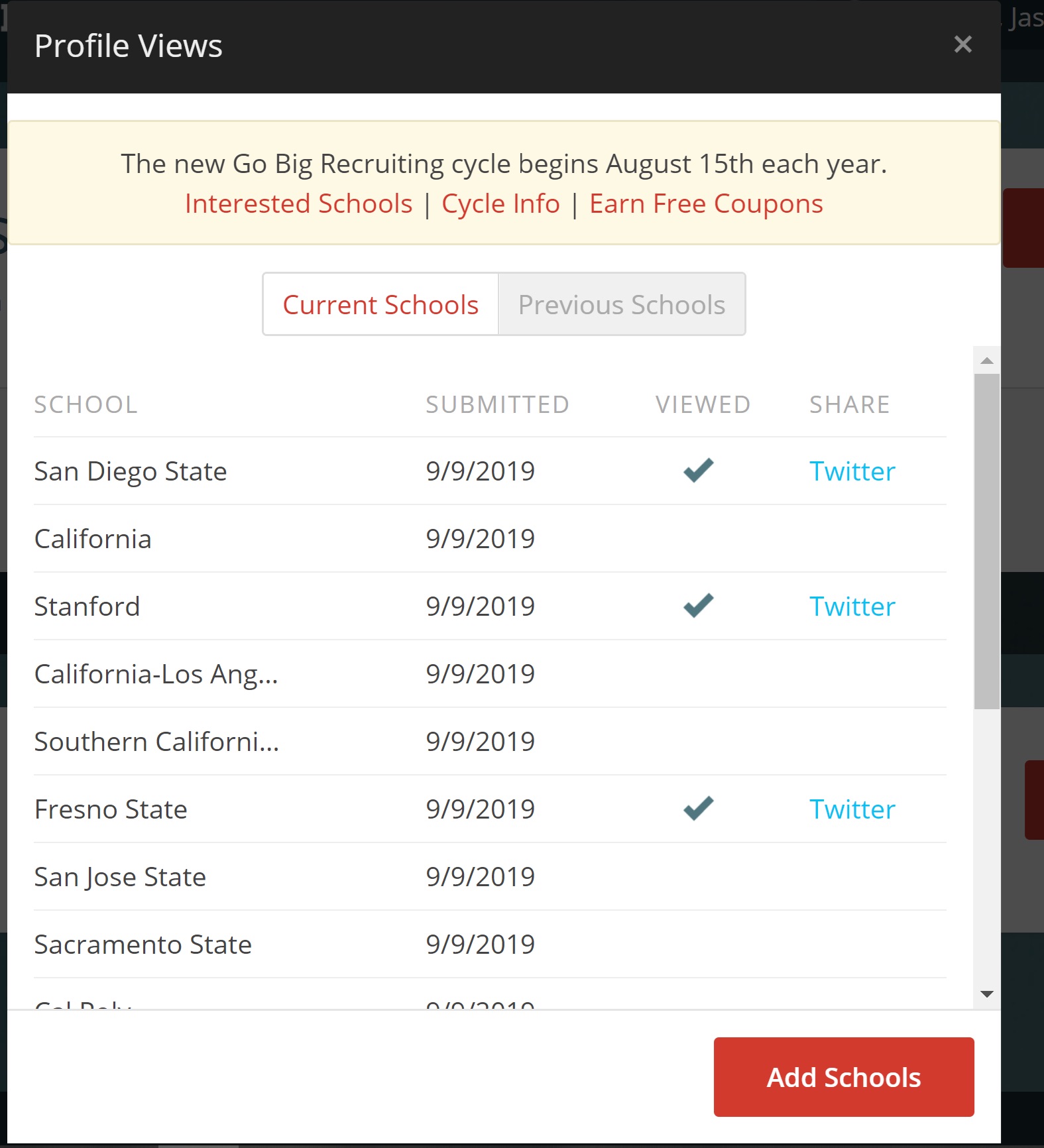 Go Big Premium
Go Big Premium allows you to know which colleges have shown interest in you by requesting your full profile while searching the Go Big database. Click here for more information.
See which college coaches have requested your Go Big profile:

How Coaches Search for You: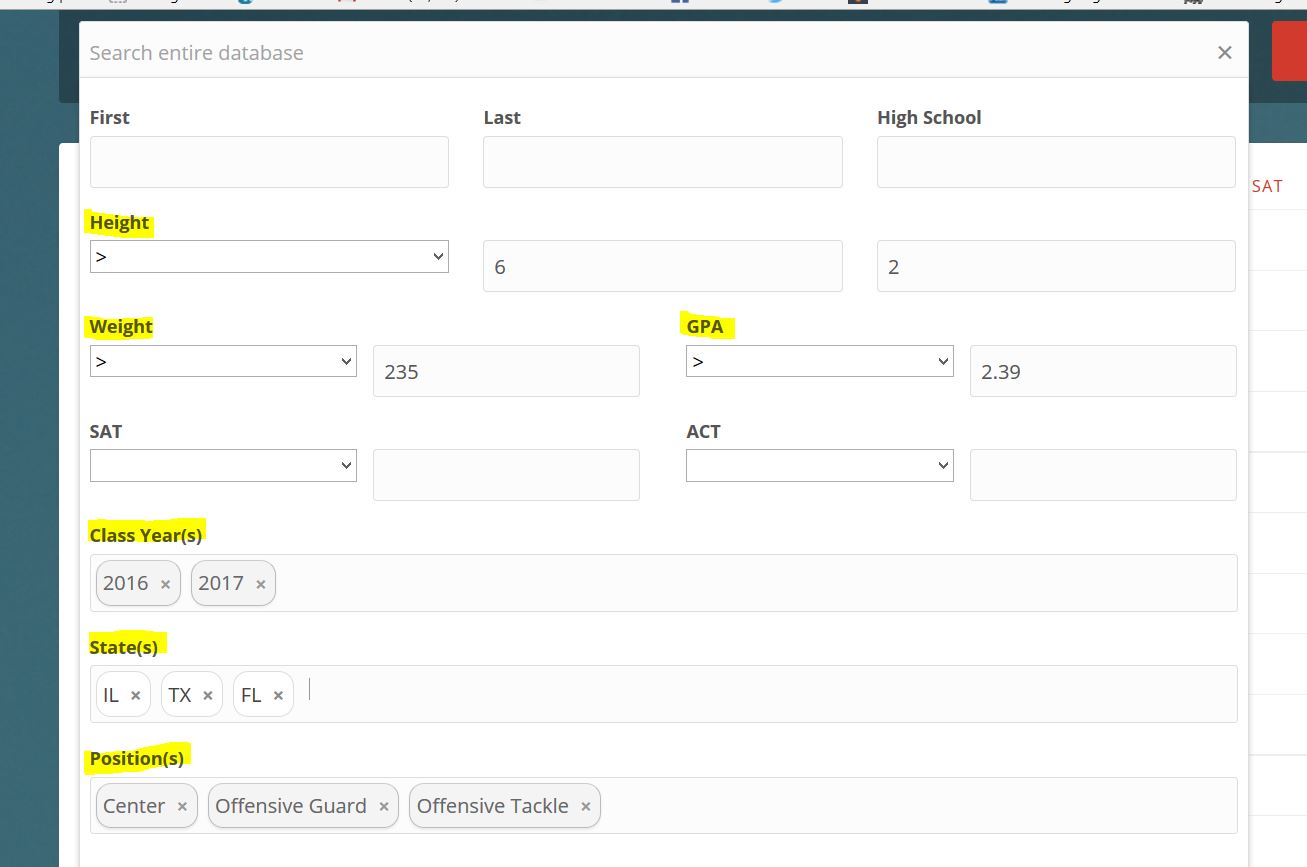 Go Big Pro
Go Big Pro is a one-time video evaluation, that only costs $49.99, by a former D1 coach to help you get a better understanding of your strengths and weaknesses as well as where you should focus your efforts in recruiting. Click here for additional info and examples!
Go Big Pro: Get an OBJECTIVE evaluation of your video by a D1 coach: